Transforming Smiles in One Day
As an experienced team of skilled dentists, we place dental implants on a regular basis and have changed the lives of countless patients with this permanent solution. Our expertise lies beyond placing single implants, however. We have acquired the training in advanced technology and techniques to offerTeeth in One Day, life-changing full arch dental implants for patients with dentures or failing dentitions. With Teeth in One Day, we are able to place full arch dental implants and attach a new set of beautiful, functioning teeth the day of surgery, oftentimes only a few weeks after your initial consultation. Teeth in One Day has transformed the lives of many of our patients in Phoenix, AZ, returning them to full function, health, and confidence!
Step 1: Initial Consultation
All of our full arch treatment processes begin with an initial consultation where we provide a comprehensive examination and x-rays. Through 3D digital imaging, we can access your jaw bone levels and make sure you are a candidate for Teeth in One Day treatment.
Step 2: First Treatment Visit
We take impressions of your mouth using our digital scanner and create a custom surgical guide. Our partner dental lab comes to our office to create your temporary acrylic prosthesis for the day of surgery.
Step 3: Surgical Appointment
Using our surgical guide, we place dental implant(s) in precisely the right location for the greatest long-term success and durability. The temporary is attached to the implants and will be worn for the next six months, during which time you will return to our office for four appointments.
Step 4: Healing Stage
We allow time for the tissue and bone to heal around the implant.
Step 5: Final Fitting
We do a final check of the fit, tooth color, overall aesthetics and occlusion of the prosthesis. Final changes if needed are made at this appointment.
Step 6: Final Impression
We verify your impression for accuracy, information the dental lab will use when creating your final prosthesis.
Step 7: Bite Registration
We take bite registrations to check the occlusion of the bite. Ensuring that the bite fits together correctly is crucial to the long-term function of the prosthesis.
Step 8: Final Fitting
We complete a final check for occlusion, fit of the prosthesis, tooth color, and overall aesthetics. Any final changes are made at this appointment.
Step 9: Delivery of Prosthesis
You receive your final prosthesis to replace the temporary and is permanently attached to the dental implants.
Step 10: Follow-Up Care
Patients will return to our Phoenix, AZ, office as needed for adjustments, maintenance and other care for their full arch dental implants.
The Life-Changing Benefits of
Full Arch Dental Implants
Full arch dental implants are designed to return patients to a permanent state of normal oral function and natural aesthetics. With our Teeth in One Day process, we have the expertise to accomplish this in one appointment, streamlining your care and providing you with a life-changing new smile in a matter of weeks.Teeth in One Day have many transforming benefits, including:
A new set of teeth the SAME DAY as surgery!
Surgery completed by experts in implant dentistry
Custom prosthesis looks and feels like natural teeth
Implants strategically placed for maximum support
Eat all the tough, chewy, or hard foods you love
LOVE your smile and feel confident once again!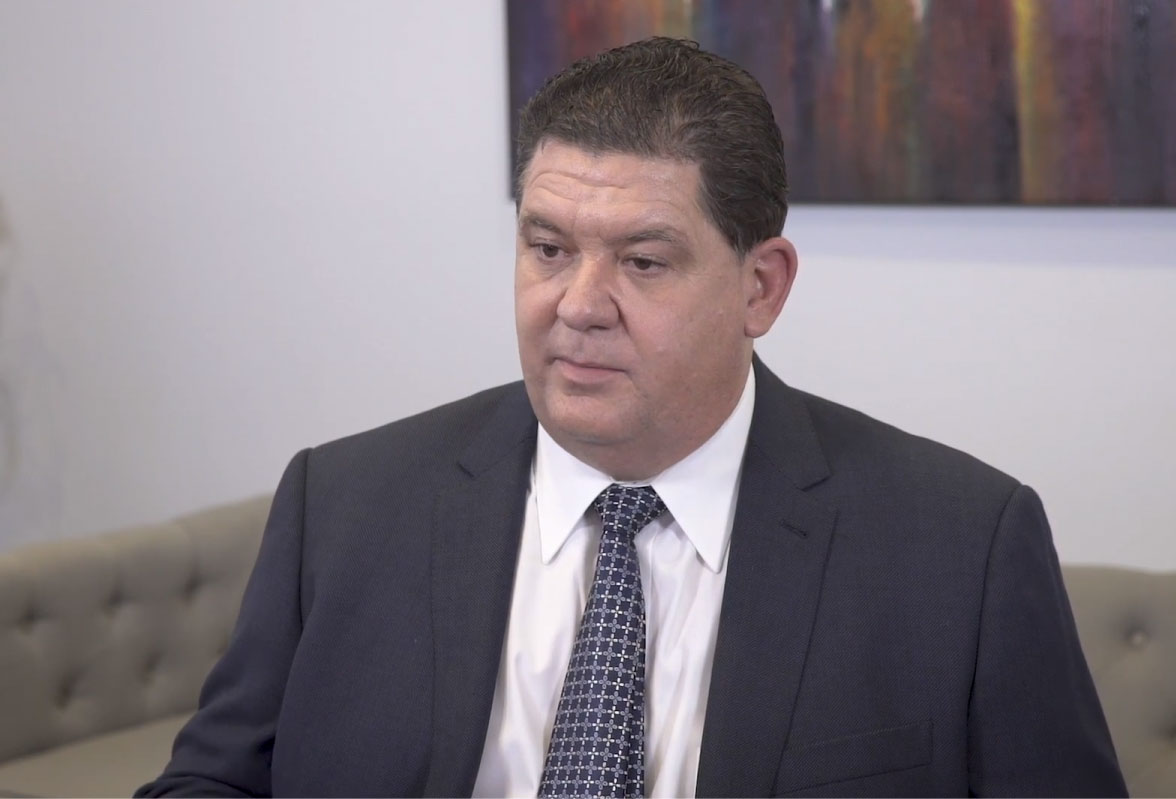 We're experienced in Teeth in One Day.
Is this solution right for you?